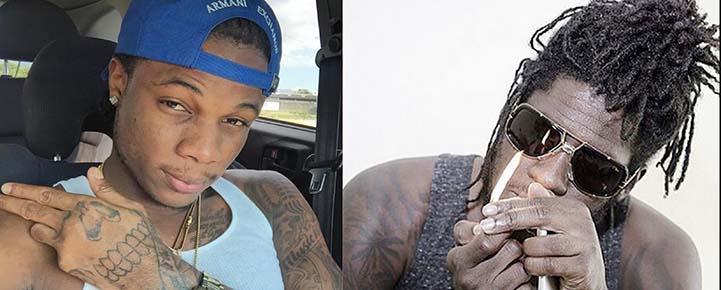 Aidonia is still gunning for Masicka. The Dancehall artist previews a new single "Krazay" which is reportedly another diss track aimed at the Genahsyde deejay.
News of the single comes after Masicka dissed Alkaline and Mavado over the weekend.
On Saturday night the "Hard Ball" deejay called out the Gully Gad and Vendetta deejay while performing his new smash hit single "Infrared" in Antigua and Barbuda.
"Mi hear some p***y a talk about GullyVendetta… A GazaGenahsyde, Gaza-Bumbocl*****t-Genahsyde," Masicka said sending fans into a frenzy.
Listen Aidonia "Krazay" preview below.