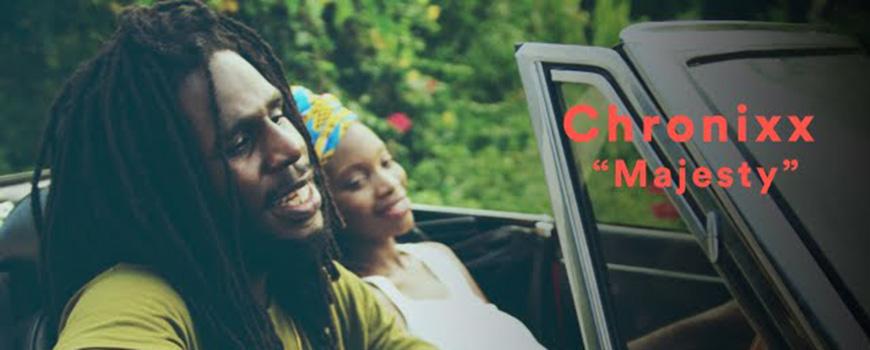 On "Majesty," the Jamaican singer-songwriter Chronixx pays respect to all the queens in this beautifully orchestrated interpretation of the Jamaican singer Otis Gayle's 1971 Studio One classic 'I'll Be Around" (originally sung by the '70s soul group The Spinners).
In the video (directed by Che Kothari and Chronixx), the singer serenades his love in a dreamy scenario, set in a rustic cabin surrounded by the lush Jamaican scenery of Strawberry Hill Together in the parish of St. Mary. "Majesty" will serve as the first visual from Chronixx's debut album Chronology (slated for early 2017 release) and is also included on the Spanish Town-native's recent mixtape Roots and Chalice with NYC-based Federation Sound, which dropped earlier this year.
The Steam Ministah pours out his heart in this touching love ballad. With music inspired by the Studio One soul selection "I'll Be Around" by Otis Gayle, and poetic lyrics that read like an excerpt from the Old Testament's Song of Solomon, he speaks directly to his empress. "Before I hold you in my arms, I want to hold you in my heart / Before we share our love upon a bed, I want to place this crown upon your head." Audio After The Jump… 
Poignant lyrics about the spiritual, mental and emotional connection between a man and woman, are woven intricately throughout the song:
"Cross my heart, say my prayers from when, only one queen star in my love songs dem, nonstop, only one queen star in my love songs dem, from top, only one queen star in my love songs dem, ease out."
 
Messages of monogamy stand out boldly along with the emphasis that true love should emanate from a pure and humble place. Run the track… Let us know what you think!