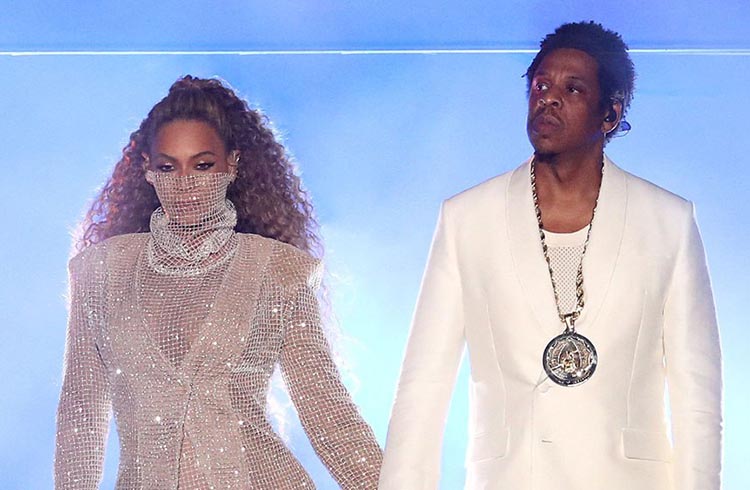 It had been rumored for years and it has finally arrived: a joint Beyonce-Jay-Z album. Called "Everything Is Love," the announcement was made by TIDAL, the streaming company owned by Jay-Z.
It features nine tracks, each credited to Beyonce and Jay-Z — or The Carters.
The news began trickling out on Saturday afternoon with social media posts containing images from the "Everything Is Love" visual campaign. One image posted by Beyoncereceived nearly 200,000 likes in less than 20 minutes as many noted that, once again, Queen Bey had broken the internet.
It was later revealed that a video was made for the song "APE SHIT" and was filmed at the Louvre in Paris last month. Directed by Ricky Saiz, it is avilable for viewing exclusively on TIDAL.
Beyonce and Jay-Z are currently performing on the 48-date On the Run 2 tour. They have been averaging a per-show gross of $5.5 million, according to Pollstar, on an average per night haul from 48,642 tickets sold. The trek next hits Amsterdam on June 19.