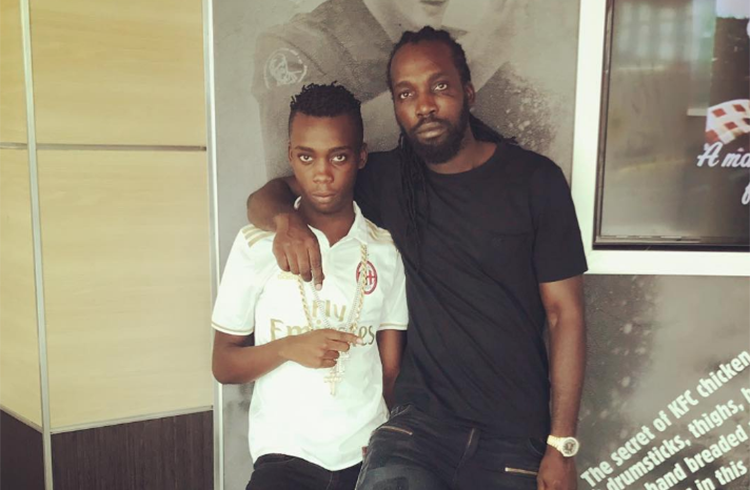 Mavado's 16-year-old has been charged with murder. According to the Jamaica Constabulary Force (JCF), the Dancehall entertainer's son has been charged with murder,
conspiracy to murder, arson, shooting with intent, illegal possession of firearm & ammunition for the death of 23-year-old Lorenzo Thomas, otherwise called 'Israel' or 'Trulups' in Cassava Piece, St Andrew last week.
Thomas was reportedly at home when armed men kicked in the door to the house that he occupied and shot and then chopped him to death. His body was then set ablaze by his attackers.
Mavado's son was detained after the incident with three other relatives including, recording artist Chase Cross.
Police investigators say another suspect who was also held in connection with the investigation is still in custody but his identity is being withheld pending further investigations.
Violence sparked in the community two weeks ago after Mavado was shot at following a dispute. Mavado who is wanted for questioning in relation to the flare-up in violence is still in the United States.
Earlier this week law enforcement officers have issued a final warning for him to turn himself in.
According to investigators, they were informed by Mavado's attorney, Tamika Harris, that he is overseas fulfilling a contractual obligation however they were not given a specific time he would return to Jamaica.
The police say they will not sit and wait for the Dancehall entertainer indefinitely.
Head of the St Andrew North Police, Superintendent Glenford Miller, say they are still giving Mavado the opportunity to turn himself in however they will reach out to their law enforcement counterparts in the United States and ask for assistance if necessary.