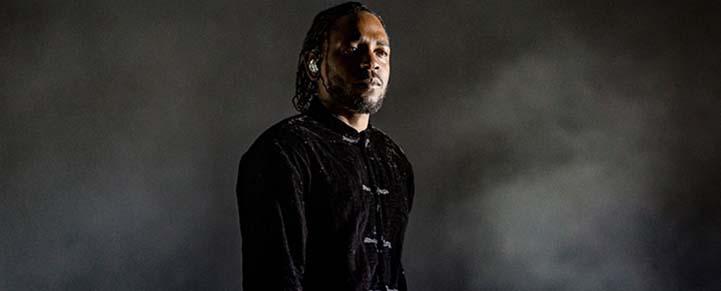 In its first week of availability, K-Dot's third major label studio album shattered projections by moving 610,000 equivalent album units. The second week, DAMN.'s figures surpassed 238,000.
This is also the longest K-Dot has spent at No. 1. He only had one week in the leadership position with last year's untitled unmastered. and two weeks with 2015's To Pimp a Butterfly.
This week, Lamar had some competition from superstar releases. Genre-benders Gorillaz open at No. 2 with 140,000 units (115,000 traditional) of their first album in nearly seven years, Humanz. Meanwhile, R&B icon Mary J. Blige's Strength of a Woman enters at No. 3 with 78,000 units (72,000 traditional), earning her 20th placement on the Billboard 200.
Elsewhere on the chart, Drake's More Life drops 2-4 (68,000), Ed Sheeran's ÷ falls 3-5 (50,000), Epic Records' compilation Epic AF debuts at No. 6 (48,000), and Bruno Mars' 24K Magic slips 5-7 (41,000).
Wale's SHINE also makes its entry outside the top 10 this week at No. 17, selling a reported 25,000 units.
BILLBOARD 200 TOP 10
1. Kendrick Lamar – DAMN. – 238,000
2. Gorillaz – Humanz – 140,000
3. Mary J. Blige – Strength of a Woman – 78,000
4. Drake – More Life – 68,000
5. Ed Sheeran – ÷ – 50,000
6. Various – Epic AF – 48,000
7. Bruno Mars – 24K Magic – 41,000
8. Various – Guardians of the Galaxy, Vol. 2: Awesome Mix Vol. 2 – 40,000
9. The Chainsmokers – Memories…Do Not Open – 36,000
10. Willie Nelson – God's Problem Child – 36,000