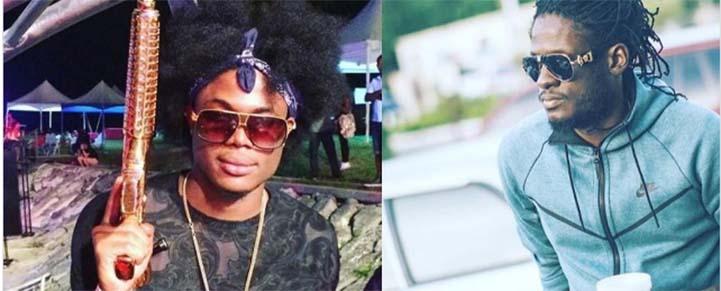 Masicka released a gritty diss track aimed at Aidonia on Monday after months of taking subliminal jabs.
The Dakrome and Genahsyde Records-produced single titled 'Squeeze' serves as a Aidonia diss track while he also took shots at Alkaline and Mavado.
The track comes days after his rival Aidonia dropped a new diss track aimed at him titled 'Krazay' however Dancehall insiders say a recent incident sparked the release of 'Squeeze.'
According to sources Aidonia's brother/manger Lalo assaulted Dancehall selector Rolex over the weekend after he reportedly played a Masicka single at a popular event.
Related: Aidonia Hints That 'Banga' Is A Mavado, Alkaline & Masicka Diss Track
Masicka and his manager Corey Todd also addressed the issue on Monday via their Instagram accounts.
"Dont mek me hear you sing no more gun man song ya freak @aidonia4thgenna Selector strength yo have. Diss genahsyde," Masicka wrote.