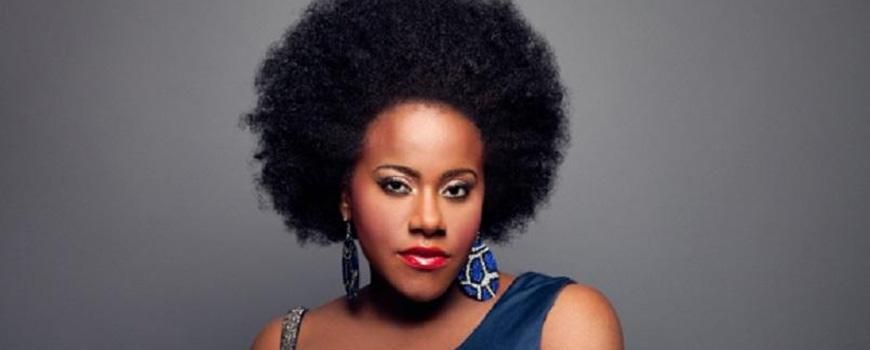 Reggae singer Etana is hitting out against what she describes as the "cut-throat mentality" of older male reggae artistes. 
"I wonder why Jamaican reggae artiste especially the older ones point on everybody but themselves, when some of them have the dirtiest, corrupted, cut-throat mentality I have ever seen," an upset Etana said.
She has been involved in a tiff with the management of Burning Spear over the hiring of a musician who usually works for her band. She believes that Burning Spear's management is being unreasonable in objecting to a musician backing two artistes on one major stage show, even though they perform several hours apart.
'I have a show on the 26th where Burning Spear and I will share the same stage. They had asked my guitarist if he was available to do the show obviously he said he was available because he was not aware as yet that I would perform on the same show. He was later called by my team and advised I would be on the same show with Burning Spear. The musician told my management he would be playing for Burning Spear too so we said oh cool no problem you'll already be there. No one thought it would be a problem.
"My musician was called last week  and he was told he can't work on Etana's set because the artist has a problem with it.  I asked him, "did they offer to work out the expenses?" If it is a case where they feel they were paying for everything I would split the cost ." He said, " no they just said I should tell them if they have to find someone else".
She believes that the management of Burning Spear is on a "power trip".
"I have shared many stages with  many of them and the upcoming artistes as well. Many of us use the same musicians and back ground vocalist. I have seen my engineers and musicians work with other people who didn't have the opportunity to take a full band or engineer etc and I have never said to anyone of them you can't work with that person or you have to share expenses. Why? Because everyone has their own fans and their show cannot affect mine though we share the same stage. In addition the business sometimes does not allow an artist to do as they would like all the time. Sometimes they have to make sacrifices to get where they need to go. Why would I try to add to their struggle? In other words, I never feel threatened and far from envious of anyone."
She said that her team has tried to resolve the issue with Burning Spear but to no avail. 
"My team has made several attempts to contact the management team of Burning Spear but was unsuccessful. My musician said he does not want to seem like an unreliable person and I will have to think about that because at the end of the day the management of Burning Spear clearly is wrong in their approach to the situation," she said.
"I decided not to keep it a secret because these types of scenarios come up all the time with other artist and I think I need to put it out there so these "crab in barrel" "cut throat" overly egotistical people who call themselves righteous can check themselves and I, Etana, will not help to shield their true personality. Jamaicans don't sing about "bad mind" because it's made up the only thing is it's OLD NOW MAN!!!!"