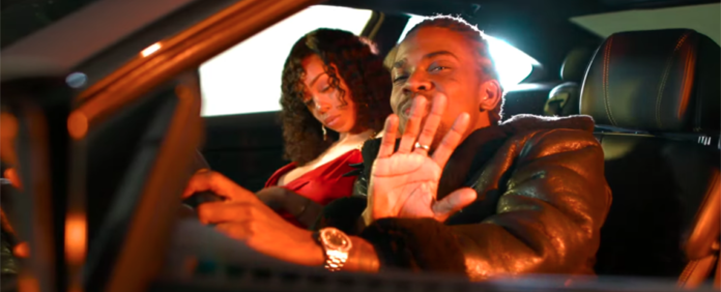 Jahmiel has released the highly anticipated music video for his smash hit "Live Without Limits". The Patriotz singjay teamed up with Kashief Williams and Chris Brumley to directed the visuals which showcases his fast-paced lifestyle.
"One life to live and that's why mi ago hard / Tomorrow no promise so mi no tan a mi yard / Man live without limit man in it to win it / Live without limit," Jahmiel sings over the "Levels Riddim" produced by Yellow Moon Records.
The international recording artiste has been on the go since the start of the year, and there seems to be no stopping in sight. On Wednesday March 14th, Jahmiel departed for Austin, Texas, where he was confirmed to perform on three SXSW staging.
The first show he co-headlined with Grammy Award winner Wyclef Jean and then on Fridayhe would perform at Global Fest and Paligrossa. All three events were set with a musically diverse line up of artists from all over the United States.
"Performing in front of a non-Caribbean crowd is always an eye-opener, it allows you to see how far your music is reaching, how much work you have put in as well as how much further you need to go" says Jahmiel.
At each show Jahmiel performed some of his well known hits like,
Gain the World, U Me Luv, Things Take Time, Where Were You and True Colours, but to his surprise it was Strongest Soldier  that was the biggest song at each show.
"The promotion we've put into 'Strongest Soldier' and continue to put in, makes me realize, its just time and hard work as well as many of the people resonate with the message in the song" says Jahmiel.
Jahmiel is also gearing up for his UK tour, which will have him performing in Birmingham, Brixton and Manchester. Jahmiel is scheduled to embark to UK the first week of May and perform alongside Cham and Tarrus Riley on a few of the biggest reggae concerts in the UK, More Life, Full 100 and Reggae Loves Manchester festival. The anticipation in the UK has definitely grown over the past few months for Jahmiel and his fans have made it known that they are ready to see him in the UK.
"The Greatman has put in a lot of work over the years and UK ready for his return.  His growth as an artist and his energy on stage is one not many young artist have as a part of their package. Jahmiel delivery on stage is one that is always memorable. So I and nuff of my friends dem plan to roll out in our numbers to see the Patriotz boss" says Marcus Wyatt of Brixton UK.
Watch Jahmiel's new "Live Without Limits" music video below.