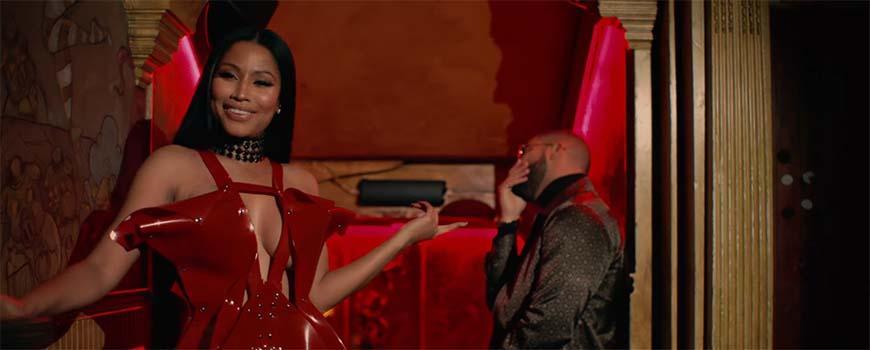 Throw your wrist-es up. Nicki Minaj unleashes her Drake and Lil Wayne-assisted video for "No Frauds."
Directed by Benny Boom, "No Frauds" is a trip across the pond. Featuring scenes shot in London and scenes shot in the U.S., the video also showcases Young Money's reunited and renewed energy.
Prior to releasing the visual, Nicki called it "iconic" and described the vibes on the set as "fun, free…euphoric" and "nostalgic" in large part due to her collaborators. "So good shooting w/my babies again," she tweeted. "Missed them a lot. Young Money."
Beyond that, Nicki also promised her fans that "No Frauds" would supersede any of her past visuals. "It's definitely the best video I've ever released," she said.
The "No Frauds" clip arrives shortly after Nicki previewed her forthcoming Mert & Marcus-directed mini-movie for "Regret in Your Tears."
Watch "No Frauds" below.